100% Satisfaction

Guaranteed

Need a AC Repair? Please Call

Professional

AC Installation

Need a new AC, Please Call
Get Fast & Affordable AC Repair, Installation & HVAC Services Today!
Promag Energy Group is the top HVAC company in Orlando and Central Florida. We were established since 1988, providing AC Repair and Installation service to residential customers with two things on mind: customer satisfaction & low prices!
Promag Energy Group is dedicated to providing top-quality air conditioning service with two goals in mind: customer satisfaction and low prices. For this reason, we offer a one year warranty on all preventative maintenance calls so that our customers can feel secure about their safety when it comes time for an emergency fix or replacement of equipment such as heat pumps (which provide both heating & cooling). Our company has been open 24 hours per day 7 days week - always accessible no matter what the situation may call for!
About Promag Energy Group A/C & Heating
Promag Energy Group is the best company to go with if you need any type of HVAC service. We offer installations, repairs and maintenance services for both homes as well businesses in Orlando area! With us being so experienced at what we do it will be hard not getting your job done quickly without sacrificing quality workmanship or customer satisfaction which means more money down on rent/mortgage payments later too!!
Request Service
Enter your contact details here to help us serve you better & faster.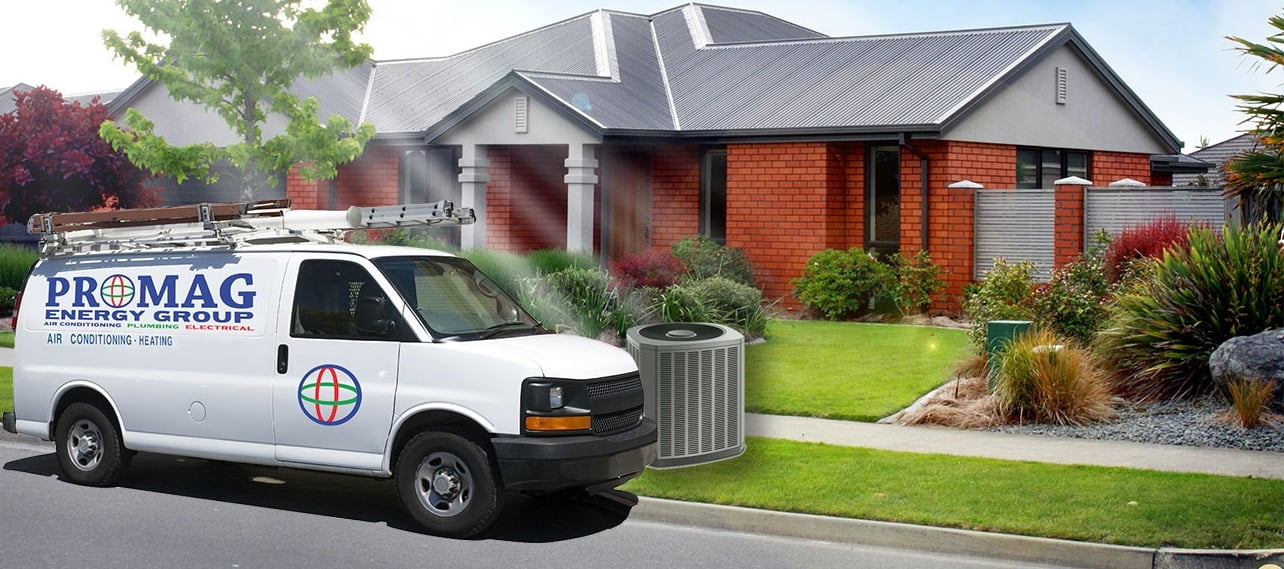 Our Motto :
Take Action in Daily Situations to Ensure Our Client Is Well-Informed and Pleased
At Promag Energy Group A/C & Heating, you'll find that you not only receive superior service but that someone is always reachable when you need us. To us, that's all part of "Making it Happen." Call us today to find out how we can help you with all of your HVAC needs.
Trust Our Team of HVAC Experts
We're a team of experts dedicated to providing quality service that meets your needs. We offer several services, so whether you need an installation or repair we've got it covered! 24/7 emergency service means there's always someone here for when things go wrong at home without disrupting everyday life too much either--so give us call today and see how great our work is first hand !"
Choosing the Right HVAC Contractor
When you're looking for an experienced HVAC contractor, there's no need to look further than us. Our team has over 35 years in the industry and are always up-to date with technology trends; we pride ourselves on our commitment towards customer satisfaction which means doing whatever necessary so your happy! We offer a variety services including installation new systems as well repairs performed by licensed qualified technicians who will go out if their way just doesn't cut it anymore - giving 24/7 emergency service too ensuring that any issue can be taken care of quickly without worrying.
If you're looking for a quality HVAC contractor who will put your needs first, then look no further than us. We'll be happy to discuss your needs and provide you with a free estimate. Contact us today to get started!
$10 Off Service Call
Cannot be combined with any
other offer
Must present coupon at time of service.
For any customer
Expire on : October 28, 2022
Our Dedicated AC Repair & Installation Team
Our team at Promag Energy Group A/C & Heating is dedicated to providing quality HVAC services to our customers. We take pride in our work, and we always strive to provide the best possible service. We are always here to help our customers, and we will work hard to ensure that your experience with us is a positive one. We appreciate your business, and we look forward to serving you in the future.
What Our Client Says
Google Review
ProMag installed two new units in my house a year ago. Both units are running excellent. I had them come out for one year preventive maintenance, everything is running smoothly. Jeff was super nice and personable. I would definitely recommend.
- Justin Rizzo
Google Review
I called on a Thursday night at 8pm with a no cool issue. They had an emergency tech to my house in 1 hour! The tech was able to quickly diagnose the issue and provide a fair repair estimate. Great service!
-Carla Mena
Google Review
My AC went out on Tuesday night. I called at 8:00 AM the next morning. Fred was here by noon after receiving a call to let me know he was on his way. He was professional and knowledgable. We decided on a new system and by 7 PM Wednesday evening we were cooling down. Thank you so much for the fast service. Uze and John did a great job installing!
- Closing Department
Google Review
First, Christi communicated with me very well, informed me of any changes or delays, fantastic job. Mark K was (is now) our technician. He is a very professional and personable individual. Sometimes when you meet someone, you can tell about their integrity, Mark is one of those people. I really was impressed with him; he is very upbeat and knowledgeable. I hope we have years of his service. Mark K is truly a person that a business should keep no matter what it costs. All of our furry people really liked him as well. They are much better at judging people than us. Thank you for sending him!
- Earl Bludsworth
Google Review
Fred from Promag came out quickly to repair my clogged drain line. He identified a low pressure on the ac and refilled the system. Very happy with his work and professionalism
- Garrett Fairchild
We Service All Makes & Models