Heat Pump Maintenance
At Promag Energy Group A/C & Heating, Inc., we offer comprehensive Heat Pump Maintenance services that will keep your system running smoothly all season long. Our skilled technicians have the experience and expertise to identify and resolve any issues with your system, so you can enjoy optimal performance and efficiency. Plus, we offer competitive rates and convenient service plans to help you save time and money.
Total Heat Pump Maintenance Solutions
Our Heat Pump Maintenance service technicians are experienced in servicing all types of heat pump systems. We provide a complete system checkup, cleaning and tune-up to help ensure that your heat pump system is running at peak performance. We also offer comprehensive maintenance agreements to help you keep your heat pump system running smoothly and efficiently all year long.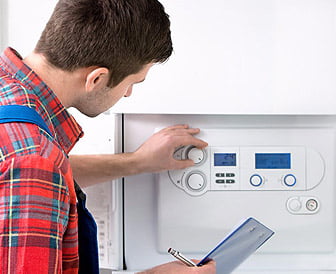 Award Winning Firm
We're the best at keeping you comfortable.

Professional Workers
We're the pros when it comes to Heating Services

Licence & Insured
We are the most reliable and professional company in the area
Benefit of Service
Heat pumps can provide whole-house heating and cooling, making it an important part of your home's comfort system. In order to keep your heat pump running at its best, it's important to schedule regular maintenance. Our technicians will clean and check all the components of your heat pump to ensure that it is running safely and efficiently.