About Promag Energy Group A/C & Heating
Promag Energy Group A/C & Heating was first established in 1988, offering air and heat to Orlando and Central Florida's Residential, Commercial and Light Industrial HVAC needs. Since the start of the corporation, Promag Energy Group A/C & Heating has continued to provide top quality air conditioning service to the Central Florida area with two things in mind, customer satisfaction and low prices. We want our customers to feel secure knowing Promag has their back. We provide a 1 year service warranty on all preventative maintenance calls to ensure comfort. Our company is always open, on call 24/7 to ensure our customers are protected in case of an air conditioning or heating emergency.
The History of Promag Energy Group A/C & Heating
Founded in 1988 by a Father & Today Continued by the Son. We take pride in specializing in quality service and installation of high efficiency air conditioning and heating equipment as well as providing total comfort to our customer base. As a result of all the continuous hard work Promag Energy Group A/C & Heating has taken a leap into the world of total energy management and indoor air quality by introducing ultra violet lighting systems in the air handler equipment of our systems. Not only that but we also offer top of the line zoning controls and dampers to perfectly manage the heating and air quality. Recently we have expanded our services by using state of the art technology, by offering total duct decontamination cleaning. The duct cleaning services are also provided as part of our indoor Air Quality Cleaning Package. In 2004 with our low prices and honest installers the company was able to expand statewide with six offices covering all of Florida. We would like to extend an invitation to you to experience the quality Preventative HVAC Maintenance service that we provide to you as well as the assurance of knowing that the job is done safely and correctly. After all, decreasing the high rising cost of energy consumption and increasing you and your family's comfort and health is what will allow us to do business for another 24 successful years. "When It Needs To Be Cool, We Have A 2 Hour Rule!"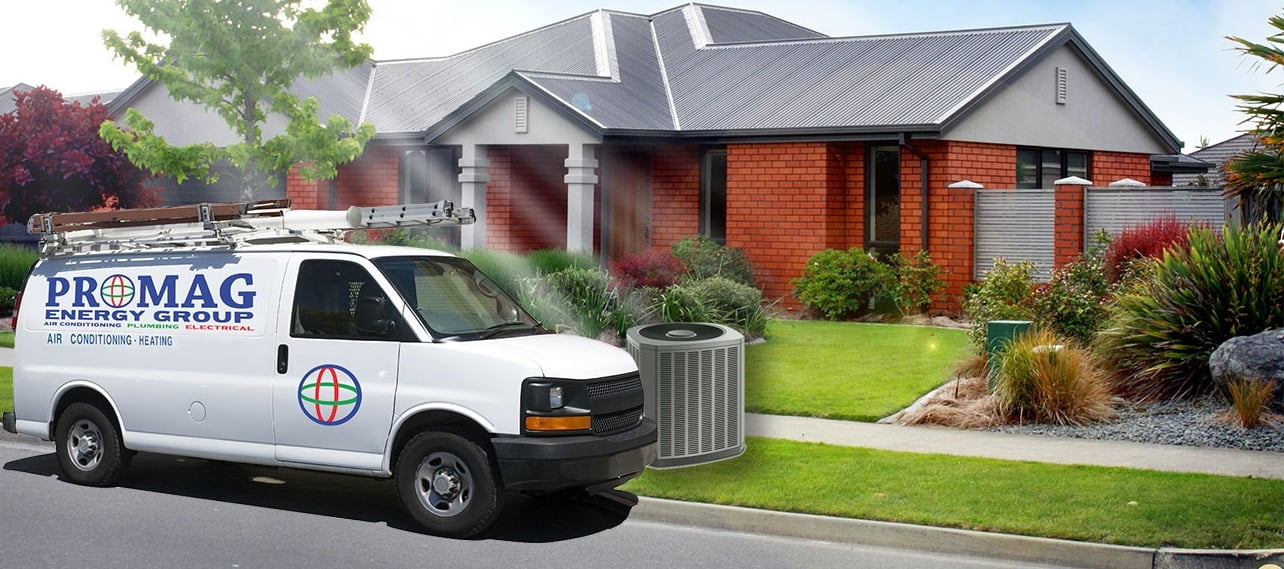 Our Motto :
"We're always here to help." We are dedicated to providing high-quality service and support to its customers
Promag Energy Group A/C & Heating is a reliable and experienced company when it comes to air conditioning and heating services. We have a long history of providing quality services to our clients, and we continue to do so today. We are dedicated to ensuring our clients are satisfied with our services, and we work hard to meet their needs. We also offer competitive rates, which makes us an affordable option for many people. We value our customers, and we work hard to provide them with the best possible service.
Trust Our Team of Experts
AC Engineers of Promag Energy Group A/C & Heating are knowledgeable and experienced professionals. They provide top-notch service and are always willing to go the extra mile to ensure customer satisfaction. I have worked with them on several projects and have always been impressed with their level of expertise. I would highly recommend them to anyone in need of quality AC services.
We Service All Makes & Models