Investing in your home's comfort can significantly bolster its market stance. One surefire investment? AC installation. Here's how AC installation can elevate your property's worth:

Enhanced Comfort: AC installation ensures a comfortable, climate-controlled environment, a top priority for 63% of homebuyers according to the National Association of Realtors.
Energy Efficiency: Modern AC systems can lower energy use by 20-50%. Energy Star reports that homes with efficient installations command a 9% premium over counterparts.
Attractiveness to Buyers: A survey by the Home Energy Rating System found 88% of buyers prioritize energy-efficient features – AC installation tops the list.
Lower Maintenance: New AC installation means fewer repairs, a factor Zillow notes can increase sale speed by 12%.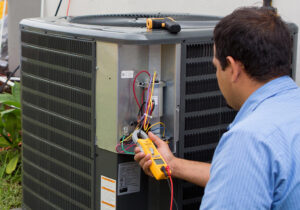 Improved Air Quality: AC systems can reduce indoor air pollutants. The EPA states this could boost value as health becomes a prime concern for buyers.
Climate Change Resilience: With heatwaves up by 33% in the last 5 decades (NOAA), AC installation is a sensible, future-proof investment.
Upgraded Home Aesthetics: Modern units enhance curb appeal. Real Estate Agent U reports a 10% value increase with high aesthetic appeal.
Tax Credits: AC installation using renewable energy can fetch tax credits, a selling point for 30% of buyers, says NAR.
Reduced Carbon Footprint: Greener homes have a 7% price premium (Redfin), and efficient AC installation plays a key role.
Peace of Mind: A reliable system offers assurance to potential buyers, with 78% willing to pay more for a worry-free home, per a Consumer Reports survey.

In conclusion, AC installation isn't just about immediate comfort. It's a strategic upgrade that positions your home advantageously in a competitive market. Whether through energy efficiency, aesthetic enhancement, or a future-ready approach, AC installation is a wise, value-boosting move.